Gym Mirrors
Custom Home Gym and Dance Mirrors
Benefits of Custom Home Gym Mirrors
Regular exercise is essential to well-being, and interest in home workout equipment is on the rise as a way to exercise at home safely and conveniently. Whether you're planning a small home gym or furnishing a larger space with all the best home gym equipment, no at-home gym would be complete without a gym mirror.
Gym wall mirrors are invaluable additions to your workout equipment that can take your home workout to the next level. When trying new workout routines at home, checking your form in home gym mirrors ensures your safety and that you're getting the most out of your at-home fitness. A home gym mirror reveals whether your posture is correct and whether you're taking each rep through its full range of motion.
Not only are custom mirrors the perfect complement to any home gym system but they also make great yoga or dance mirrors. A new wall mirror for home gym exercise or dancing will reflect positive energy into your space and invigorate your workout. In addition to improving workout safety and effectiveness and increasing motivation, custom mirrors will enhance the aesthetics of the room, spreading natural light throughout the space and making the room appear larger, which is great for lower light spaces like a basement gym or garage gym. Frameless wall mounted gym mirrors are a great choice for a modern look that makes the most of your space. Gym mirror wall panels or a large wall mirror for your gym are both available in frameless styles.
To find out how you can make exercises you can do at home feel like a training session in a state-of-the-art health club, schedule your free in-home or virtual consultation today and speak with an expert about adding custom mirrors to your home exercise equipment. Professional installation ensures safety in active spaces like exercise rooms and is available in Chicago and all surrounding areas.
Room Brightening
Custom Design Choices
Space Expanding
Makes a Statement
Beautify Your Space
Fitness Center Glass, Mirrors, & Shower Doors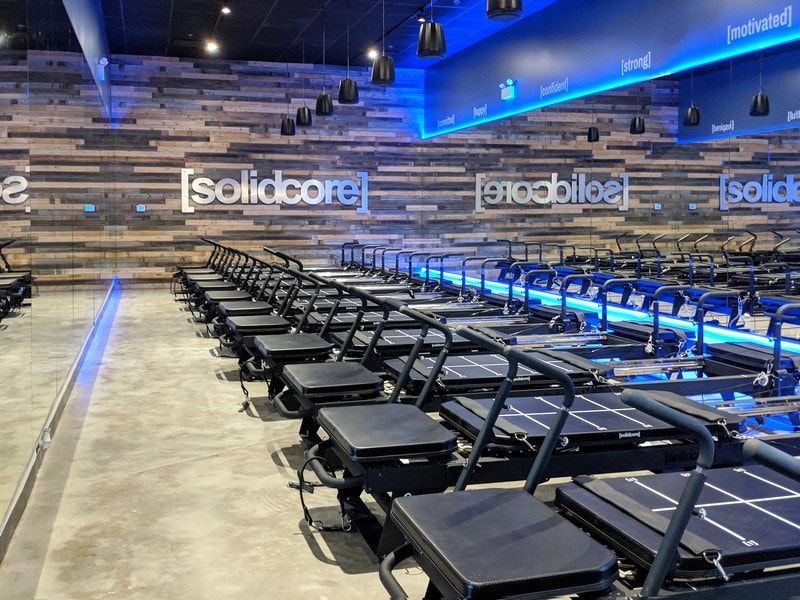 Interested in commercial fitness mirrors? Check out the Fitness Center Glass, Mirrors, & Shower Doors page. Glass & Mirrors have a big role in any Fitness Center! Custom Mirrors in an exercise area allow members to practice and perfect their workout form, while noticing their progress over time. When it's time to cool down, mirrors in a Locker Room or Spa setting allow any member to freshen up and check their appearance. Plus Frameless Glass Shower Doors in a Shower Area can give off a clean, luxurious, and modern feel. Sliding Glass Room Dividers are the perfect minimal-construction, affordable, and customizable way to separate different work out spaces or provide a private area for personal training.